By: Oscar Hernández
06 Oct 2021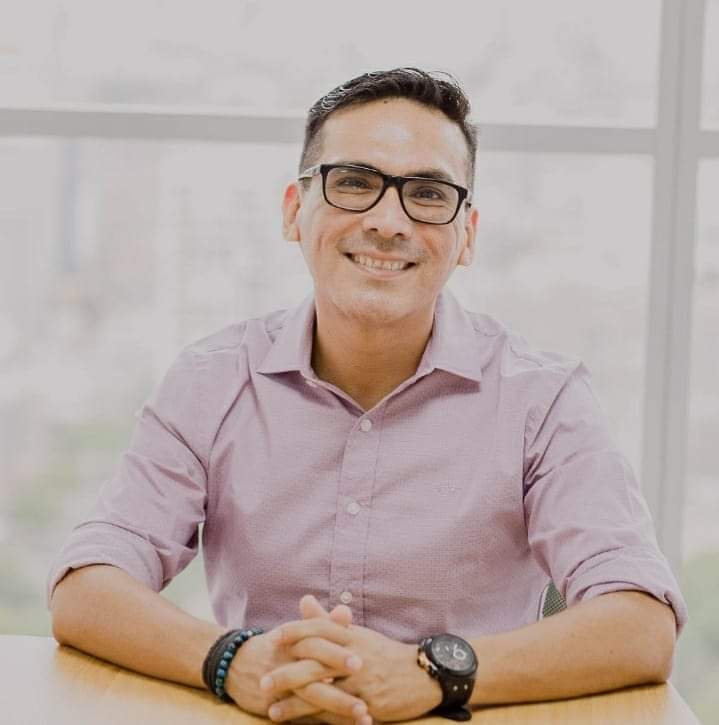 for: José Luis Aparcana García – Head of Supply Chain, San Miguel Global Headquarters in Peru
After a year 2020 where there was uncertainty and global instability, we find ourselves today in a context of high volatility of the main raw materials or raw materials that are part of our relevant products that are used in sectors that have a high level of participation in the composition of our GDP.
For an economy like ours, this volatility hits hard all sectors of activity that are trying not only to ride the waves of the pandemic but also the waves of a financial, social and political crisis which has reached its peak in these latter cases. months in a year 2021 in a crisis situation.
Hear that paper, plastic, wood, minerals, etc. have seen significant price increases around the world, also with a market with clear signs of scarcity and speculation, this is forcing supply chain officials to devise strategies focused on circumventing these times of crisis.
Logistics companies have in their DNA the constant strategic search for savings as a key objective of our functions. Concentrating solely on seeking to negotiate the price of a good or service does not generate any added value in supply management, nor will it ensure the sustainability of the results of this vital objective; To achieve this, we consider that it must be accompanied by a strategy aimed at making savings a constant variable throughout the years of our organizations.
How to do? What should I always shoot? Who should participate? Business negotiations in times of crisis must be based on three pillars that we consider relevant, each of them must therefore be carried by each person who participates in all the key activities that make up the value chain of our organizations. In conclusion, it is an integral task of all management teams, from senior management to the collaborators who make up the essential lines of operations or production.
1° Innovative pillar: Peruvian organizations tend to be cataloged in the sector in which they have participated since their founding, they limit themselves and observe only one path for the growth of their business.
Gentlemen, in which sectors are you currently working? Before giving an automatic response, take a look at your surroundings, just by looking you will realize that for example Walmart now offers medical services, Apple offers financial services today it has a credit card, Amazon has supermarkets, so we can cite various examples. We define our "sector" as a fixed and unique field of commercial competition. Having a static vision limits professional development and growth, burying this innovative pillar.
Innovation requires that we see the world totally differently as others see it, by incorporating two simple "why and why not" questions into our everyday vocabulary. Curiosity is the main source of this pillar, we need executives who constantly and naturally question, analyze our current activities and on this basis, formulate innovative solutions, transforming themselves into new times.
But to combine optimal results in this pillar, innovation must be driven from the deepest foundations of its leaders, the constant challenge of change must be part of the day-to-day functions of leaders, not be seen as the accomplishment of 'an objective for a performance or matrix dashboard, as well as transport, storage and supply activities are activities in themselves of the sectors, innovating must be so too.
2° Collaborator pillar: Our economy, now more than ever, needs businesses to work together. Our competition abroad is not between Peruvian companies, our real competition is with other different countries and economies which also seek to overcome this context of crisis. Today more than ever we are playing a decisive World Cup in business; Our main products in our export basket are alongside Mexican, Chilean, South African, Chinese, etc.
How to develop this pillar from our logistics functions? Designing an internal and external collaborative strategy, our suppliers must therefore support this approach, feel involved, understand that the development and growth of our sectors benefit everyone. Sharing good practices, experiences, grouping together purchasing volumes, sharing errors by solving them as a team, etc., all of this must be developed at the sectoral level, our suppliers in this context must therefore assume the active role of partners; This word must stop being a cliché and become the engine of change.
3° Bargaining pillar: Each strategy needs assertive executives, flexible to all the circumstances or contexts that present themselves to them, who find in a crisis phase the greatest challenge of their career, with the decision as a framework to be able to live in chaos, but finally to find an order or a way to solve it, with a vision of transforming the situation.
This pillar must seek to build bridges between the different actors or agents who make up its supply chains. The strength will lie in executives who have the vision to create long-term lasting relationships. In our experience, professional solidity is obtained by going through complex circumstances and despite this, by achieving the fundamental objectives that are proposed.
It is vital to live the experience in order to find different doors that lead us to multiple valid solutions. Each manager who lives in this context leaves with an enriching tool that he must promote and give the important place he deserves. In the years to come when they look for an executive that they are thinking of hiring, who could really get around this context or unfortunately for various reasons that did not have the opportunity to execute or live it, it must be understood that this current and La future cour is painted only for those who have been able to evolve satisfactorily in this context of crisis.
In summary, procurement strategies need professionals able to collaboratively integrate all the agents in their chains, with the vision to promote constant innovation, motivating ideas to be born from the executive level, in interaction with the collaborative culture. / innovative which must circulate at all levels, corners of their organizations.
---