By: Diego Padilla
04 Oct 2021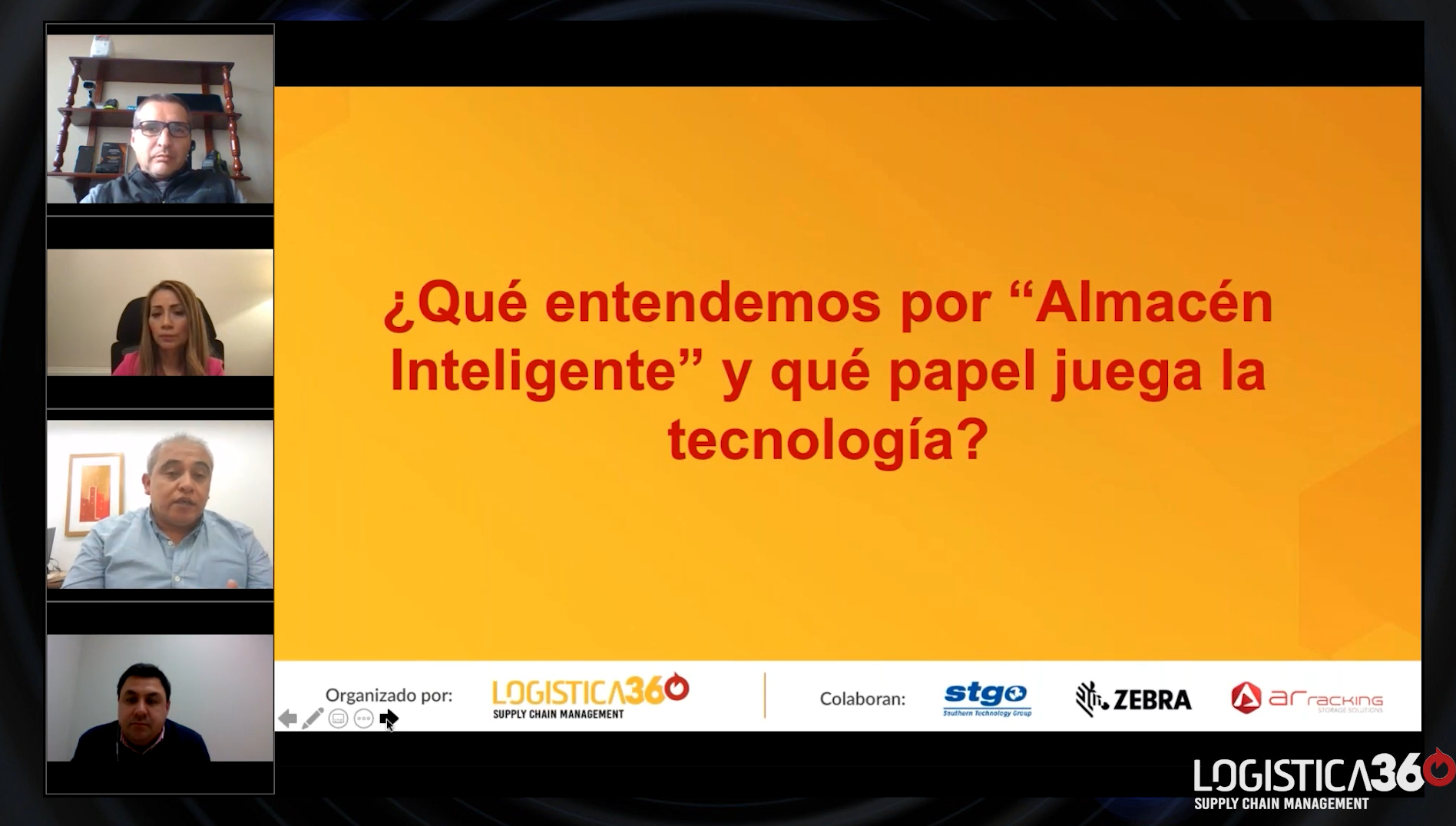 Last September, LOGÍSTICA 360 led by Janet Hernández, organized the Webinar: "Smart warehouses: the impact of technologies", where specialists on the subject of the companies Ar Racking, STG and Zebra Technologies Peru, spoke about the importance to bring with it the implementation of new technologies in warehouse management.
A smart warehouse seeks that the operations carried out there are much faster than in a traditional warehouse, as well as productive and profitable, however, many doubts can arise. In this sense, on September 17, LOGÍSTICA 360 magazine organized the webinar "Smart warehouses: the impact of technologies" where Juan Carlos Rojas Coronel, Manager at Ar Racking, Marcio Muro Oblitas, Product Manager of Solutions at STG and Sergio Maldonado , Channel Account Manager at Zebra Technologies Peru, the panelists answered the most common questions on the subject.
The use of technologies in the logistics industry is necessary, not only to speed up operations, but also to improve productivity and profitability.
Smart warehouse and new technologies
For Juan Carlos Rojas, an intelligent warehouse is the integration of many logistics processes and tools that aim to maintain balance in the warehouse, and which consists of three pillars: automation, order management and integration artificial intelligence to improve logistics development.
Benefits and challenges of automation
On the other hand, Sergio Maldonado pointed out that users search the internet more to choose the best option in terms of delivery time, adding that smart warehouses have a permanent inventory to give this advantage to the consumer.
Another advantage indicated by the specialist is the picking visibility, which aims to save time because we know where the person and the product are to speed up the operation.
The specialist concluded that the use of new technologies brings multiple benefits and that it is aligned with the needs of the new consumer.
What technological solutions does the market offer us to manage a warehouse?
Marcio Muro Oblitas, stressed that technologies such as Pick to Light (PTL) are fundamental in a smart warehouse because they change the traditional way of functioning of companies. Oblitas also points out that such technology improves ROI by generating higher revenue for the business.
Likewise, he added that another technology that is needed in a warehouse to make it intelligent is the Voice Picking system, to optimize the operating processes through voice and thus generate greater productivity and increase the stocks of fast and safe way.
If you want to know more about the companies in question, you can find them in the following links:
STG: https://www.stglatam.com/
Ar Racking: www.ar-racking.com
Webinar: "Creative Practices for Business Management Development"
Remember that on October 5 at 3:00 PM PST there will be another Webinar titled: "Creative Practices for Business Management Development" by specialist Roger Martínez. To register for the Webinar, click on the following link and fill in your information: https://bit.ly/3AX23uW
---