Today the Internet of things (IoT) is one of the more attractive technological solutions for those of us who are dedicated to logistics. The ignorance around this technology is still very wide. Therefore, in this note we want to tell you about a new active that reaches our sector. Its advantages translate into a significant economy of force on the costs of our operations. Let's get to know this technology of the future!
What is the Internet of Things?
In logistics, the Internet of things is based on the "things" (products, materials, etc.) that can communicate in their location and status within the supply chain in real time. So, detailed quality control can be carried out, which can avoid all kinds of damage, obsolescence due to expiration, etc.
➤Read also: Intelligent transport system
How do you achieve this interconnection between today's information systems and the "things" that make up our supply chains? We can think first of all of the appearance of the first which were based on RFID technology. Thanks to these "smart" labels, which have a rewritable memory chip, can Get up-to-date information on the contents of a package and its status.
This is because we can update the reports whenever the tag goes through the different links that make up the supply chain. That is, it is not just a label of recognition. Now imagine if it could be done remotely – this is the Internet of Things.
IoT applications in the supply chain
Current uses within the supply chain for Internet of things today they are very varied. However, they all demonstrate the same thing: bringing significant savings on logistics costs. The logistics operators who implement it reach such a level real time information on the distribution service, this little and nothing is left to chance.
➤Read also: Technological innovation in logistics for the customer experience
This level of information is directly linked with the availability of all the data of the vehicle that does the distribution. From the control tower we can monitor gear changes, fuel quantity, engine heat, damage and other miscellaneous messages. In this way, all technical failures are eliminated and better routes can also be drawn, which are set on the fly depending on practice. Its advantages in this context are:
Greater respect for routes and delivery times, as it is constantly monitored.
Safety regarding the opening of vehicle doors.
General product safety.
Fewer errors in distribution compared to packages,
Better control of fragile goods, aspects such as controlled temperature, etc.
Management of repositories and Internet of Things
In logistics, we call "intralogistics" wing warehouse management and truck loading. The use of the Internet of Things in this sector also seems to have a bright future. Especially if you think about it in combination with other technologies. For example, regarding the use of drones inside warehouses. In addition, they could detect each other and find packages automatically anywhere in the warehouse. The North American giant Amazon is already testing it in its warehouses.
In addition, inventory problems are reduced to times previously unimaginable, with minimal staff. The shelf height of several meters, difficult to access for one person, will no longer be a problem. It will no longer involve any risk, a wheelbarrow, an elevator. Thanks to this technology, it will be possible to reliably take inventory by one person and in a relatively short time.
➤You might be interested in: Transporting food, what precautions should you take into account?
Ongoing studies with drones in warehouses, coupled with Internet of Things technology, indicate impressive results. For example, we calculate that it is possible read up to 600 palletized locations in a warehouse in one hour. In addition, the collection process is accelerated ten times.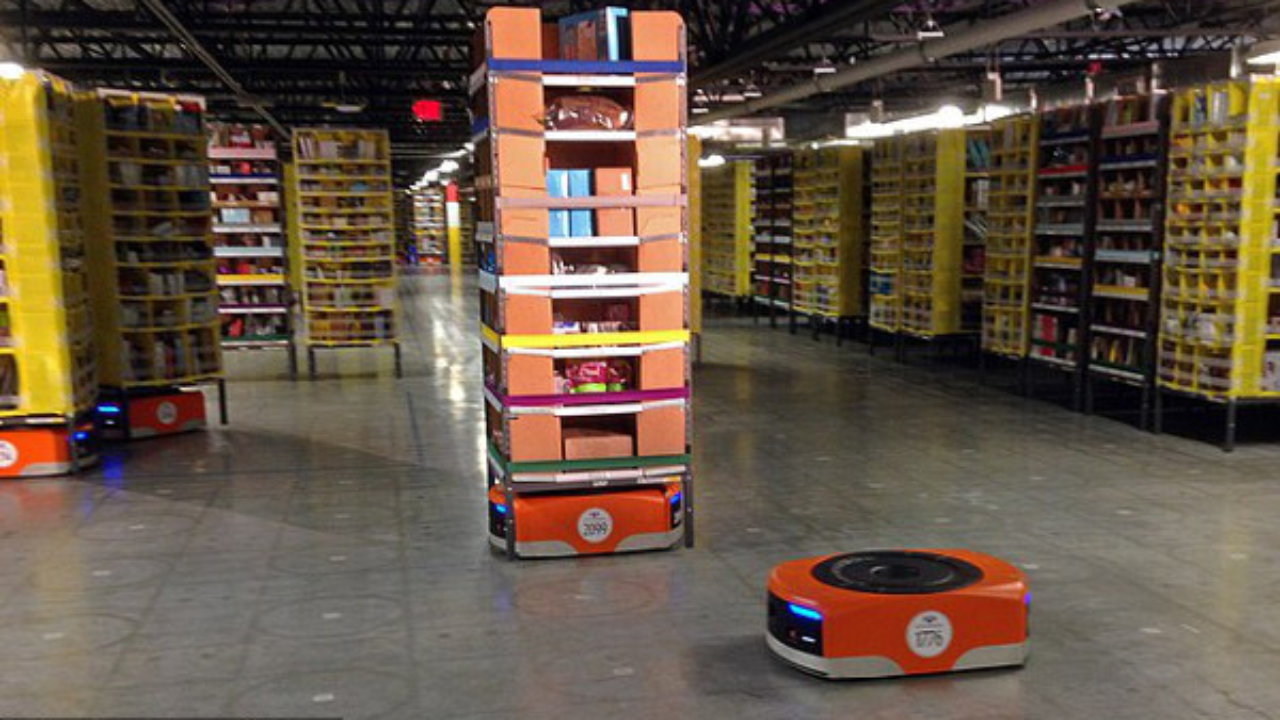 Ready for the future
Since Trade Journal we closely follow new technologies. The company's policy is to be at the forefront of the sector. For this reason, we have been a leading company for more than two decades. Are you interested in working with a dynamic company that is ready for the future? Do you have doubts about this new technology or about other logistics factors of the future? Leave us a comment and our specialists will contact you!